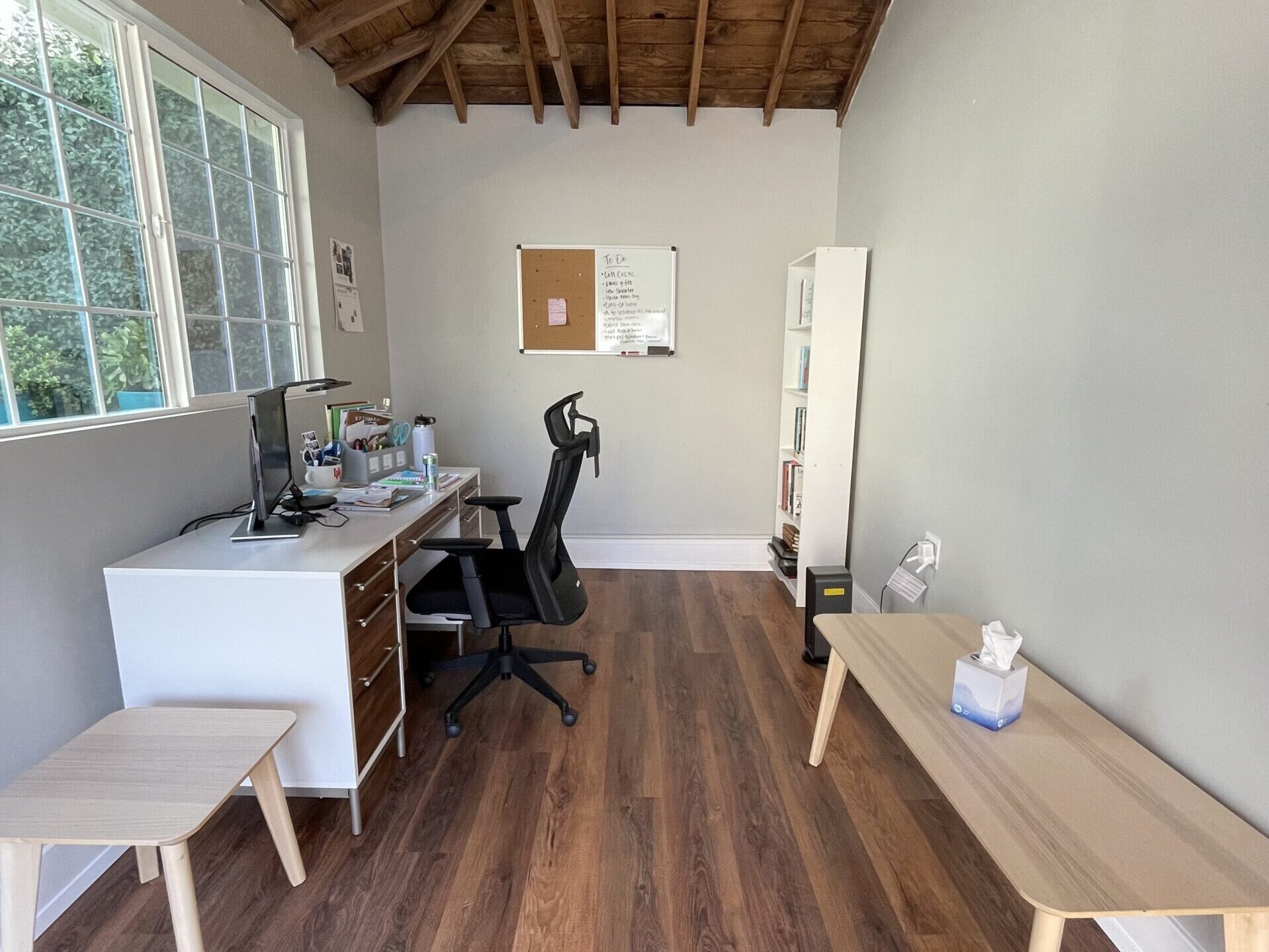 When remote work became the new normal, it felt like a godsend for an introvert like me. It allowed me to do my best work, on my own schedule, without the distractions of a traditional office. Over time though, this newfound flexibility turned out to be both a blessing and a curse. Here are the top three challenges I faced as a remote worker and how I addressed them:
Establishing a proper home office
Both my husband and I work from home, and in the beginning, we put both of our desks in the spare bedroom and thought we would co-work effectively. Big mistake. As both of us became busier, it made it next to impossible for either one of us to focus if the other person was on a call. Eventually, we turned our garage/home gym (that neither of us was using) into an office. It was the best investment we've made in the entirety of the time we've lived together. I moved into the garage office, and my productivity has skyrocketed since we now have separate spaces.
You don't have to build yourself a garage office, but it's crucial to have a specific area in your home where you work, and work only. Not only does it put you in the proper headspace to perform your best, but it reduces the possibility of you getting distracted and making your work life bleed into your home life.
Setting and enforcing boundaries with my household
Whether you are in a situation like mine where both of you work remote, or even if only one of you does, you must have a conversation about how each of you will respect one another's work space and schedule. In the beginning, my husband and I would take advantage of both of us being home and ask personal questions or solicit advice from each other throughout the day. It may be just a few minutes here and there, but the effects of this habit were far greater, as it derailed our schedules, distracted us from our work, and ultimately made our work day longer than it should be.
Treat your spouse/housemate the same way you would if one or both of you worked in a traditional office – reach out to them on your lunch break or talk through things over dinner when both of you are clocked out for the day.
Creating a schedule that works for me and sharing it with my team
This is where flexibility can end up working against you, as it did with me. I felt like I had all the time in the world to get my work done, and many of my tasks would end up half-done or pushed back indefinitely. I needed a routine; I figured out when I performed best on different tasks and created time blocks for each throughout the week. I physically put it in my calendar, and not only has it improved my productivity, but it has significantly reduced the overwhelm I felt about all the things I needed to do.
Everyone is different, so do what works best for you – just be sure to communicate it with your team. Let them know when they can reach you and when they can expect to receive your work or response. The key to a successful work from home schedule is one that allows you to do your best work – if your team/company knows this, then they will want to support you so you can continue to perform and add value for them.
Regardless of your specific situation, most of the challenges that come with remote work can be addressed by two main actions: setting boundaries and communicating them. If you're having trouble working from home and want to chat more about it, click the link below to contact me, or send me an email at [email protected]