Anais Babajanian
Business Coach + Strategist for service-based small business owners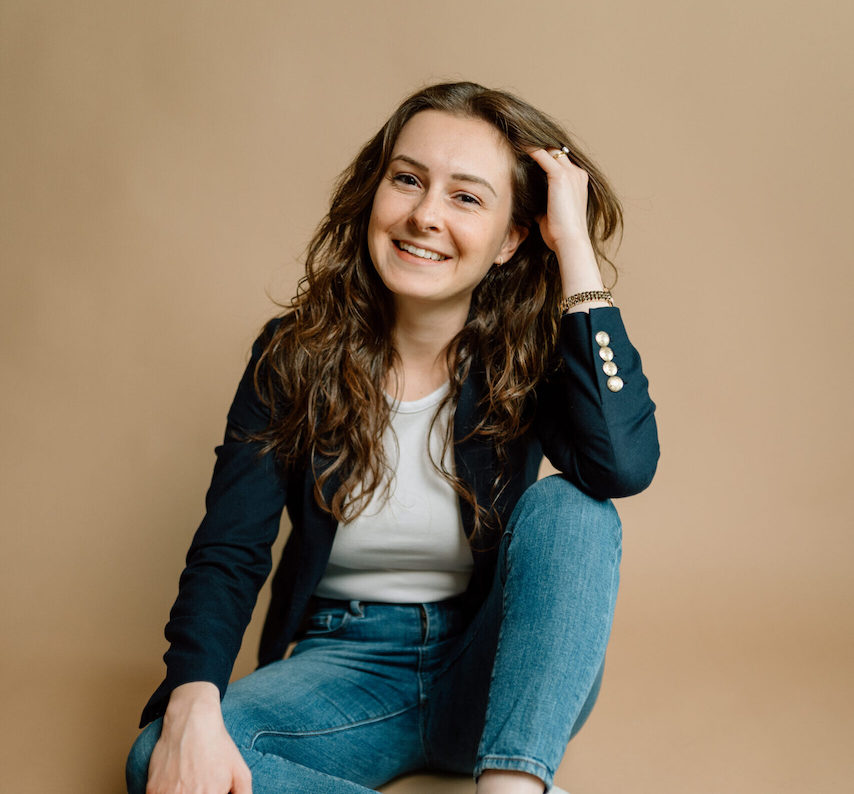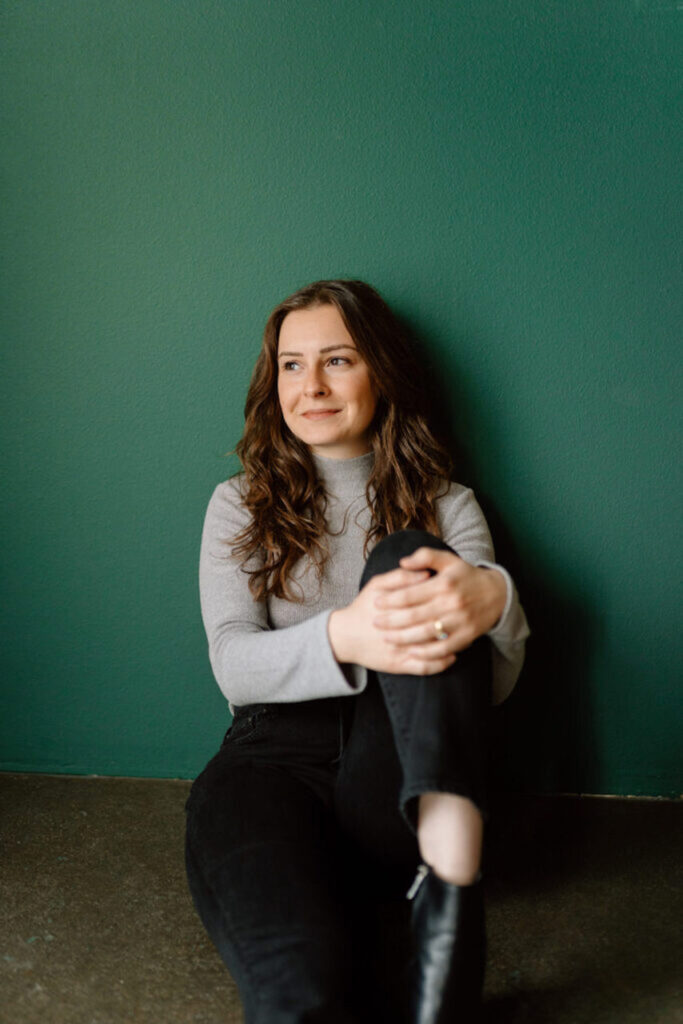 What is a business coach?
Here's the exact situation where a business coach is most helpful: You're an ambitious small business owner, and you know you have what it takes to grow, but between navigating your endless to-do lists, fixing employee mistakes, and putting out fires left and right, you're left in a state of unending overwhelm with no clear way forward. How would you even know where to begin, let alone actually plan for and implement any changes in your business? You're barely keeping it afloat as it is.
This is exactly where business coaching comes into play. I help you:
Reset your perspective, clarify your goals, and create an actionable plan with focus and intention.
Explore and pursue opportunities that you wouldn't have considered otherwise.
Stay accountable so you can achieve the results you want and set your business up for long-term growth.
I help small business owners like you develop effective delegation skills, dependable systems & processes, and a transparent team culture so you can reclaim the freedom and time you need to drive your business' success.
Coaching is not me telling you what I think you should do, but rather, it's guiding you to shift your mindset so that together, we can create and execute the best plan forward for you and your business.
How can I support you as a business coach?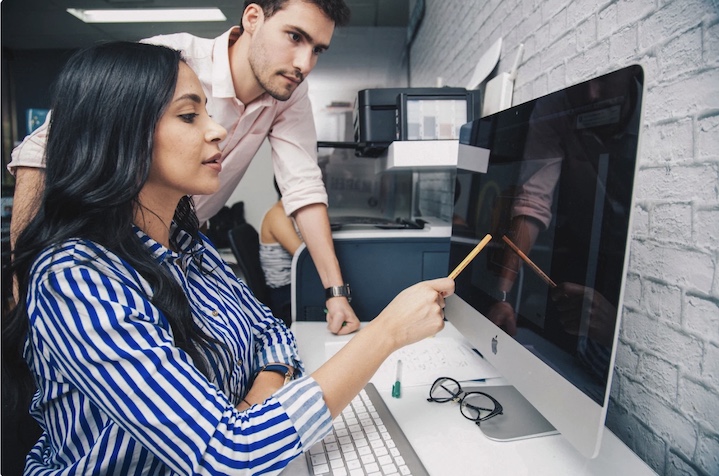 A 3 or 6-month 1:1 business coaching program where I provide you with the focus, accountability, and direction you need to execute change, optimize your operations, and become the leader your business needs to thrive.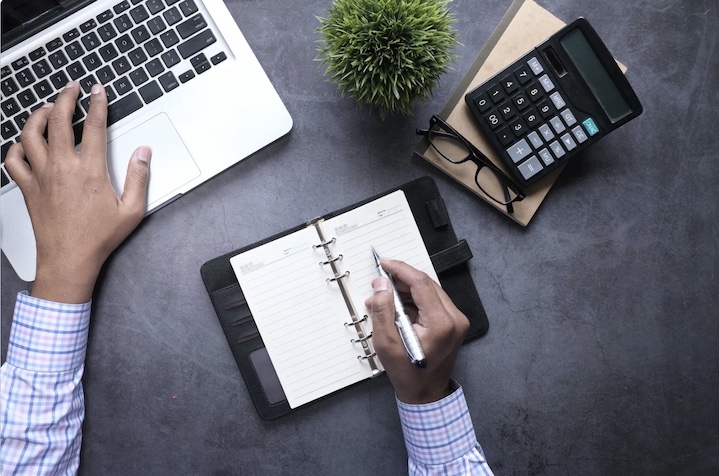 You're ready to implement change, but you're not sure where to start. In this comprehensive audit & action plan, we identify the gaps in your business and outline where to focus your efforts.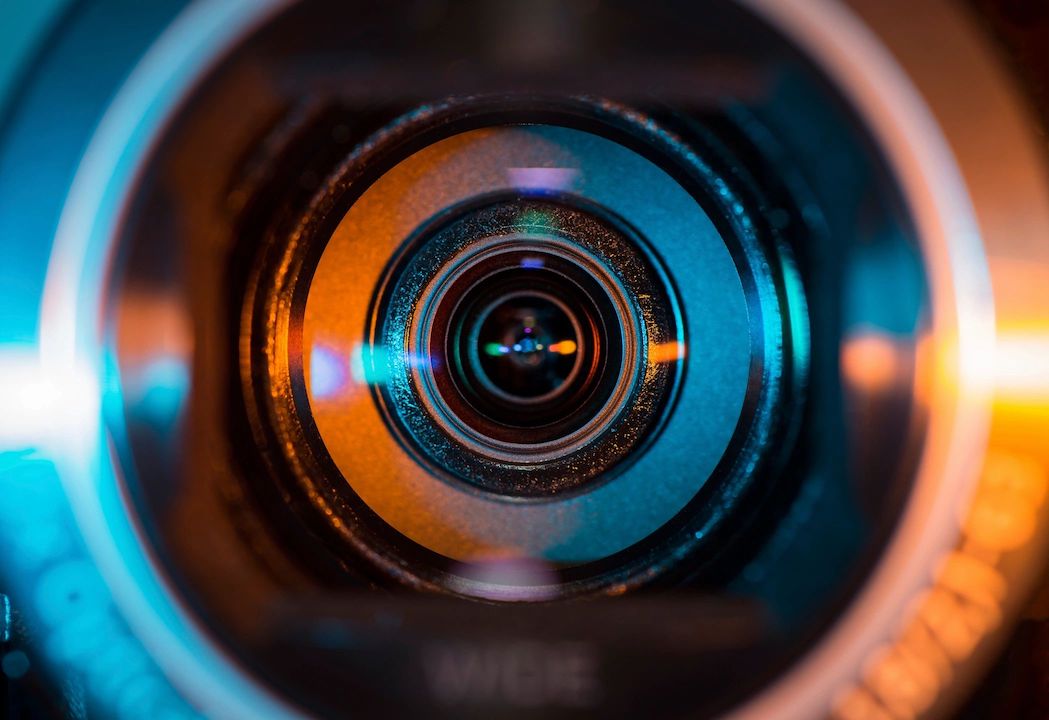 Have you reached a road block in your business' action plan and need to refocus? In this 90-minute 1:1 coaching session, I help you reset your goals so you can pivot and continue moving forward.
Not sure where to start?
I've created a FREE comprehensive Ultimate Business Operations Checklist that will help you quickly identify the current gaps in your business so you can stop feeling stuck and start building the operational foundation your business needs to thrive. Download it here: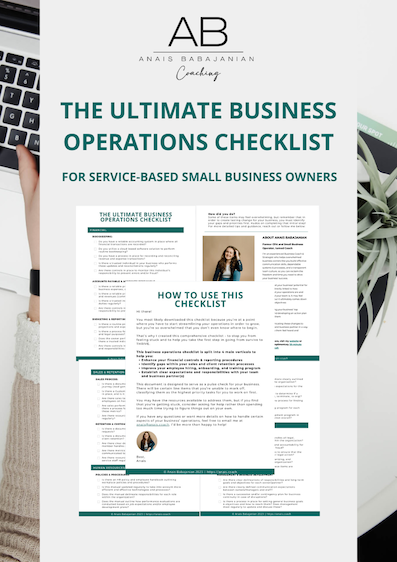 Meet your business coach
Becoming a coach was a full-circle career pivot after enduring my own struggles to run a family insurance agency. With a background in public accounting and business management, I came into an established business with the sole responsibility of initiating an overhaul of changes in order for us to move forward.
I was confident that I had the expertise to develop the resources and processes we needed to grow, so I hit the ground running, thinking everyone else would follow along.
Wrong. I may have had all of the answers that our business needed, but what I was missing was a clear plan for implementation, iteration, and most importantly – communication.
I endured five years of constant pushback and unending compromises, but I wouldn't have had to if I'd taken the time to develop a strategy that both my team and I could agree upon AND hold ourselves accountable to.
This is why I became a coach – to teach you how to create change in your business effectively and efficiently so that you can build a foundation to truly propel your business to success.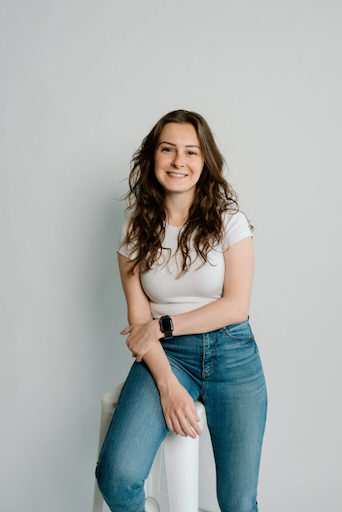 Anais' Newsletter
Welcome to my community! Once a month, you will receive an email from me that includes:
My most recent blog posts and other thoughts and observations on specific business challenges
Actionable practices based on my personal experiences and client success stories
Tools and resources that I've curated to educate, inspire, and mobilize you
Sign up below to join:
---
By submitting this form, you are consenting to receive marketing emails from: Anais Babajanian Coaching. You can revoke your consent to receive emails at any time by using the SafeUnsubscribe® link, found at the bottom of every email.
Emails are serviced by Constant Contact